Mosin M 91/30 Matching Serial Number Kit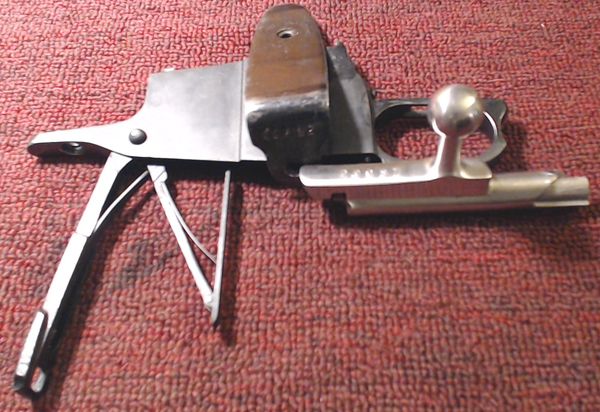 Mosin M 91/30 Matching Serial Number Kit
This is a Matched set and these items will not be sold separately.
1 - Bolt Body
1 - Butt Plate
1 - Trigger Guard floor plate assembly.
If you have a Mosin Nagant M 91/30 rifle with missing and/or unmatched parts. Even though they won't match the receiver the rest of the rifle items will match.
What we have here is three items with Matching Serial Numbers. I converted a 91/30 and put it in one of the new Archangel stock sets. These are the left over parts from that build. They are in very good shape and all are in good working order. If your Mosin is without these components or none of yours currently match. You can buy this kit, install it in your rifle and have an all matching Mosin. These items do not require that they be sent to an FFL so I can ship direct to you. I only have one complete kit like this so get your order in soon. If you bought these items separately from other gun parts vendors they may not match and would cost well over $80.00.
Remember, if you add this bolt body to your rifle you may want to have a competent Gunsmith check the head space to be sure nothing has changed with the installation. It is nice to have all matching numbers but better to be safe than sorry.

Reviews